OUR MISSION
Challenge the Stats (CTS) exists to empower artists of color by creating communities devoted to diversity, inclusion, and equity in the classical performing arts. CTS seeks to equip audiences and artists with the tools needed to advocate for social and racial justice both inside and outside of the concert hall.
Only 4.2% of US orchestral musicians are Black or Latino *
Only 8.3% of US orchestral staff are Black or Latino*
Only 14% of US Opera audiences are Black or Latino**
*Source : Racial/Ethnic and Gender Diversity in the Orchestra Field by Dr. James Doeser, commissioned by the
League
of American Orchestras (2016)
**Source :Diversity In The Arts: The Past, Present, and Future of African American and Latino Museums, Dance Companies, and Theater Companies commissioned by the DeVos Institute (2015)
OUR IMPACT
Challenge the Stats builds online and local communities through a thriving concert series, masterclass offerings, and social media conversations celebrating high-caliber artists of color in the classical performing arts.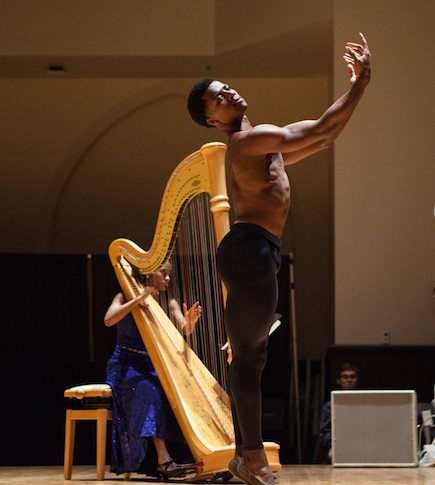 Challenge the Stats events highlight highly-trained artists of color and challenges the vast underrepresentation of Black and Latino musicians in the performing arts.
RSVP for the CTS – Atlanta Launch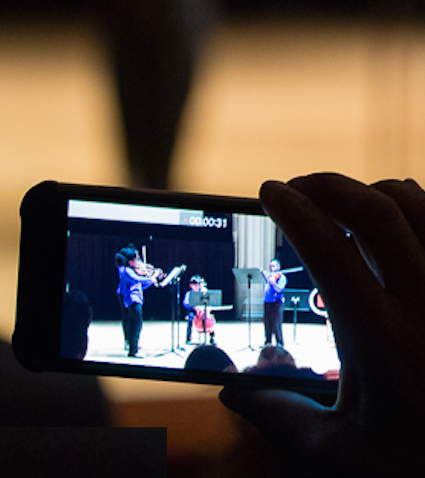 The #ChallengetheStats Twitter Chat works towards finding tangible solutions to create a more diverse, equitable, and inclusive performing arts field.
Join our next Twitter Chat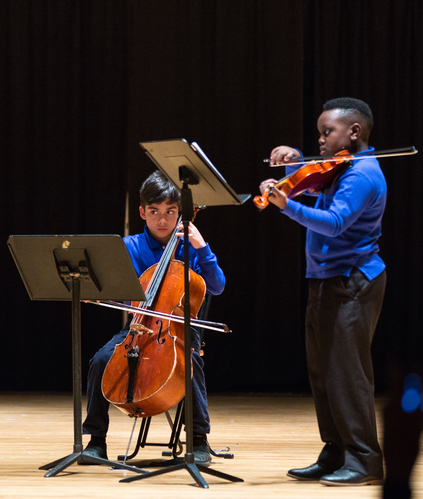 Give a gift to support  the future of Challenge the Stats as we reach towards a more diverse, inclusive, and equitable performing arts field.
Stand with us by donating to Challenge the Stats
As Challenge the Stats continues to expand, the CTS website will serve as a connecting point for arts organizations and artists of color. The site will provide educational resources, career building information, and an artist database that will enable high-caliber Black and Latino artists to take their places on concert stages around the country.
In the long-term, Challenge the Stats aims to extend our impact into a conference bringing together leaders in the fields of diversity and inclusion and finding tangible solutions towards a future of greater cultural equity in the classical performing arts.
Interseted in being a part of the future? Contact us!
Challenge the Stats Founder Angelica Hairston is an expert on creating spaces that support diversity, inclusion and equity in the performing arts. She holds a Master of Music Industry Leadership from Northeastern University as a recipient of the 2015 Dr. Martin Luther King, Jr., Graduate Fellowship; an award given to individuals who are committed to the principles of social justice espoused by Dr. King. As an MLK Fellow, Angelica focused her research on nonprofit organizations effectively serving communities of color. She has served as a featured panelist and invited guest for the League of American Orchestra's Essentials of Orchestra Mangement, the Sphinx Organization's SphinxConnect and the International Tour of the European Network on Cultural Management and Policy. Her work has been profiled by the Atlanta Symphony Orchestra's Talent Development Program, Northeastern University's College of Arts Media and Design, and Harp Column Magazine. Through the hashtag, #ChallengetheStas, Angelica has led Twitter Chats (social media conversations) that center around finding tangible solutions towards creating a more equitable arts.
Angelica's CTS Story
"I never considered myself an advocate, until I grew to understand that change happens with intentionality and a good dose of courage. Here's a bit of my story.
As a young African American harpist, I remember the excitement of Saturday mornings as I dashed off to youth orchestra rehearsals. Though captivated by the thrilling repertoire, I would often notice how much I stood out while sitting among my colleagues; I was swimming in a sea of 200 musicians with only a handful of complexions that resembled my own. I could say the same for the racial demographics of the audiences that filled the seats of the halls in which we performed. I didn't know then, that in the United States, only 2.5% of orchestral musicians are Latino and only 1.8% are African American. I quickly realized that the classical music field would be an often isolating and complex space to navigate as a woman of color.
In 2007, my life changed when I had my first lesson with Ann Hobson Pilot. Ms. Pilot was the first African American female to hold a principal position in a major symphony orchestra and played with the Boston Symphony Orchestra for 40 years. It was so gratifying to look into the eyes of a professional orchestral harpist from a major symphony who looked like me. For the first time, I truly grasped two important realities: It is possible to pursue a classical music career that reaches major stages and secondly, I was not alone.
A few years later, I found myself studying at the Royal Conservatory of Music under Judy Loman. But while studying as an international student in Toronto, many social issues began to surface in the US, forcing me to think far beyond my conservatory mindset. The cases of Trayvon Martin, Michael Brown, and Eric Garner, to name a few, captured national headlines. The painful divides of my country were in the spotlight and I was sitting in a practice room feeling helpless to say the least. As a person who deeply cared for the classical music community and the minority community, I knew that I held a unique perspective within the context of the arts and of the nation.
While pursuing my Master's Degree as a Dr. Martin Luther King, Jr., Graduate Fellow at Northeastern University, I spent many late nights exploring how I could challenge the vast underrepresentation of minorities in the classical music profession and present a new narrative highlighting the excellence of communities of color. I wanted to create platforms where traditionally underrepresented musicians could perform and thrive on and off stage while also creating safe spaces to discuss social issues and present tangible solutions to the divisions we face outside of the concert hall. I knew that chamber music could serve as a model of unity and acceptance; where members work in solidarity toward a common goal of excellence in light of their differences.
With a guidance from my professor, Margo Saulnier, and a good dose of courage, Challenge the Stats was born! The first ever CTS event, Challenge the Stats 2016 in Boston showcased high caliber conservatory-trained African American and Latino performing artists. The event sparked conversations about inclusion and social justice among a diverse crowd of patrons – many hearing classical music live for the first time.
Challenge the Stats – Atlanta Launch is just around the corner and I can't wait to see you there!"