Challenge the Stats Boston celebrated high-caliber artists of color in Boston and highlighted the work of one of Boston's most recognized El-Sistema programs, Project STEP.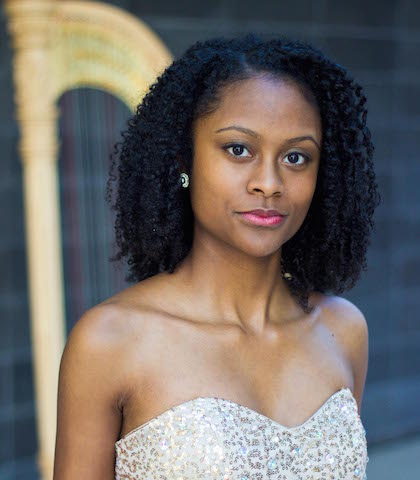 Angelica Hairston
Harpist Angelica Hairston is known for her fiery performances and her passion for social change. She launched Challenge the Stats in 2016 and currently serves as the Artistic Director of the Urban Youth Harp Ensemble. She holds a Master of Music Industry Leadership from Northeastern University and a Bachelor of Music from The Glenn Gould School of The Royal Conservatory of Music in Toronto, Ontario.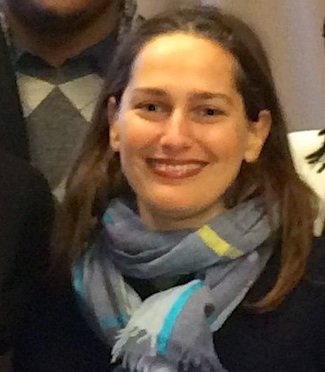 Harsha Menon
Harsh Menon is currently pursuing her MFA in Studio Art at Northeastern and the School of the Museum of Fine Arts Boston where she is a 2015 recipient of the Dr. Martin Luther King, Jr., Graduate Fellowship.  Her work has screened internationally at film festivals including the Sundance Film Festival and the Venice Biennale.  She is interested in using media for social change.
jaisun lewinski
Jaisun Lewinski, a New Jersey native, is a political science major at Northeastern University. He holds an Associate of Arts from Brookdale Community College. Lewinsky is a founding member of Northeastern's Poetry Slam Team. The group recently competed at the College Unions Poetry Slam Invitational in Austin, Texas. Lewinski currently works in Northeastern's Office for Institutional Diversity & Inclusion.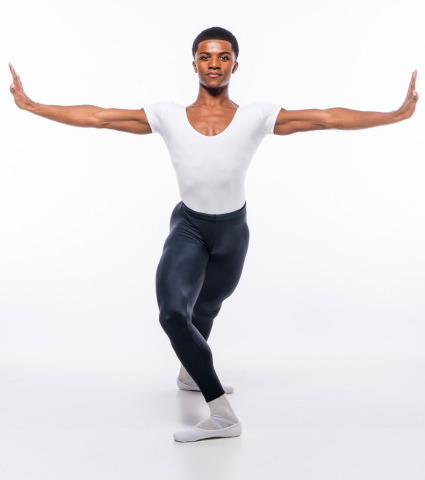 Michael Morris Jr
Michael Morris, Jr., is a native of Atlanta, Georgia.  Michael received a Bachelors of Fine Arts in Contemporary Dance from Boston University as a recipient of the Alfred & Patricia Houston BOCO Scholarship. While at The Boston Conservatory, Michael has performed works by Dwight Rhoden, Uri Sands, Karole Armitage, and Andrea Miller. He has competed in the Youth America Grand Prix competition and is a Gold Medal winner of the NAACP ACT-SO competition.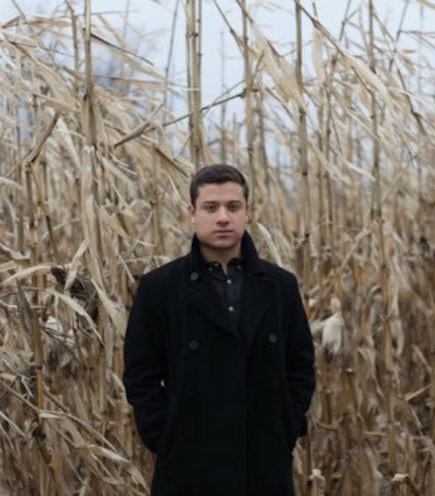 Jonathan Mendoza
Jonathan Mendoza is a Boston-based spoken word artist. He is a Louder Than A Bomb Massachusetts alumni and the two-time reigning grand slam champion of Berklee College of Music's poetry slam team. He is currently pursuing a bachelor's degree in Arts for Social Advocacy, at Berklee College of Music, with the mission of fusing arts and education with social and political activism to support social justice initiatives in marginalized communities.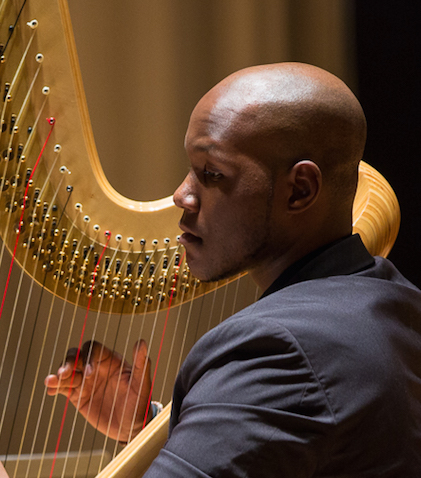 Mason Morton
Mason Morton
, is an award winning harpist. He holds a Bachelor of Music from Rice University and a Harp Performance Diploma from Boston University's College of Fine Arts. Sons of Serendip, of which Mason became a member in 2013,  was one of the top four finalist on Season 9 of 
America's Got Talent
. Mason's primary harp mentors have been principal harpist of the Atlanta Ballet, Nella Rigell, and former principal harpist of the Boston Symphony Orchestra, Ann Hobson Pilot.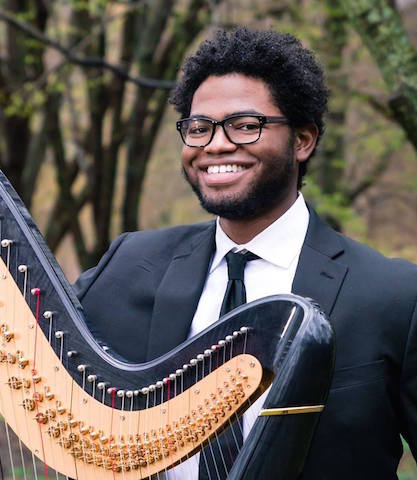 Charles Overton
Charles Overton is a Boston-based harpist who is well versed in classical, jazz and world music. As an internationally acclaimed performer, he has played in venue from New York City's Carnegie Hall to the Salle Gaveaux in Paris, France. His summer study includes the Boston University Tanglewood Institute, the Castleton Festival, the Mission Jazz Artist Advance, and the Pacific Music Festival ( Sapporo, Japan). Charles is currently a student at the Berklee College of Music studying under the tutelage of Felice Pomeranz and Jessica Zhou.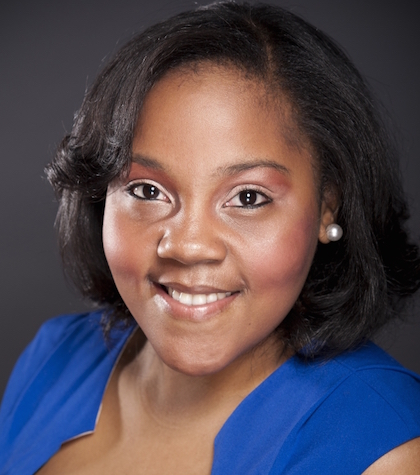 Jasmine Nicole Robinson
Jasmine Nicole Robinson is a Soprano from Atlanta, Ga. She graduated from Boston Conservatory with a Master of Music degree in Voice Performance. She most recently performed the role of Gilda in Rigoletto (Verdi) in an opera scenes performance with the New England Opera Intensive. In 2014, she participated in the International Performing Arts Institute in Kiefersfelden, Germany performing as Giselda in I Lombardi (Verdi) and Fiordiligi in Cosi Fan Tutte (Mozart). Jasmine is currently pursuing a career in opera performance.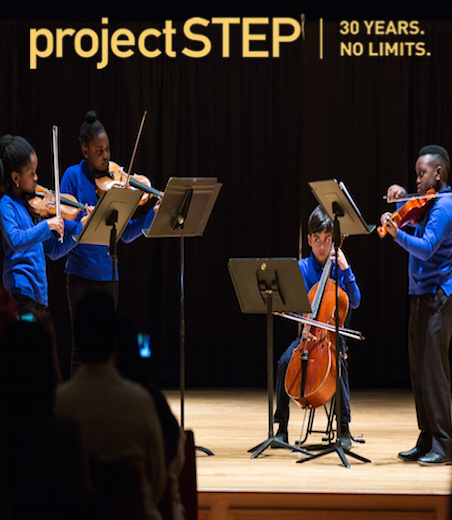 Project STEP
Project STEP (String Training Education Program) recognizes that certain racial and ethnic minorities are vastly underrepresented in classical music. Project STEP's mission is to address this imbalance by identifying musically talented children from underrepresented Boston and surrounding communities, providing them with comprehensive music and string instrument instruction.
CTS Boston 2016 Performers:
Angelina Wallace, violin
Trinity Dickson, violin
Amiyr Ahmad, violins
Rigoberto Rodriguez­ Anton, cello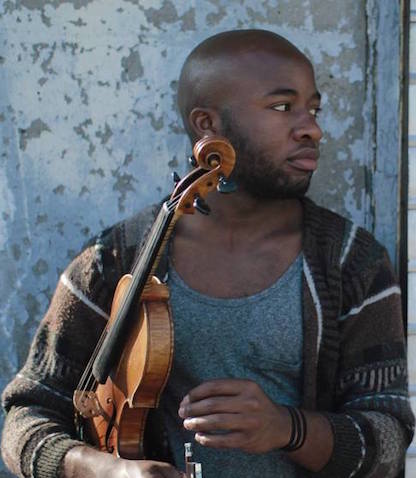 Tim Reynolds
Tim Reynolds is a violinist maintaining a thriving freelance career in Boston, MA. A native of Rome, GA, Tim received a Bachelor of Music in Violin Performance in 2015 from Berklee College of Music. He has performed at The Boston Symphony Hall for the "Final Fantasy" concert with the Berklee Contemporary Symphony Orchestra, the A.R. Rahman concert with the Berklee World Strings Ensemble, and at The Boston Opera House with Dream Theater. He currently serves as Artist-In-Residence at Anchor Church.