Challenge the stats - Atlanta Launch Event
February 24, 2018
First Presbyterian Church of Atlanta
5:30 p.m. – Dinner and Discussion
7:00 p.m. CTS Atlanta Launch Concert
Free Parking at the LANIER parking lot (1337 Peachtree St. NE)
 The  Dinner & Discussion
The "Dinner & Discussion" features a panel of Atlanta arts leaders sharing tangible thoughts and ideas on creating a more diverse, inclusive, and equitable arts field. Dinner and Discussion tickets also include entry to the CTS Concert.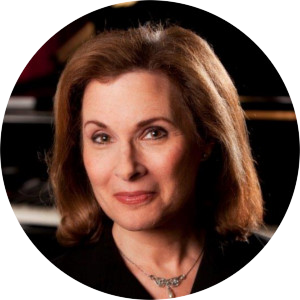 Lois Reitzes, Panel Moderator
No other individual in Atlanta radio has done more to promote classical music, the arts, and culture in the city than Lois Reitzes. Since 1979, Reitzes's distinctive voice has been imparting her extensive knowledge and love of classical music on Atlanta's National Public Radio station, WABE (90.1 FM). Since 2015, she has hosted "City Lights with Lois Reitzes," a groundbreaking weekday arts and culture program with a specific mission of elevating Atlanta's arts scene. In addition, Reitzes produces and hosts WABE's Atlanta Symphony Orchestra broadcasts and "Spivey Soiree" series. Reitzes has received several honorable distinctions, including the inaugural Arts Advocate Award (Emory University, 2015); a Special Recognition of Service to the Arts (Atlanta Shakespeare Company, 2017); and a "National Influencer" recognition (Musical America, 2015). In 2014, the Georgia House of Representatives recognized her 35th year of service to Atlanta with House Resolution 1924
Atlanta Launch Concert
The Challenge the Stats – Atlanta Launch Concert highlights high-caliber artists of color and advocates for greater cultural equity in the performing arts.
If you are interested in only attending the CTS concert, click the button below: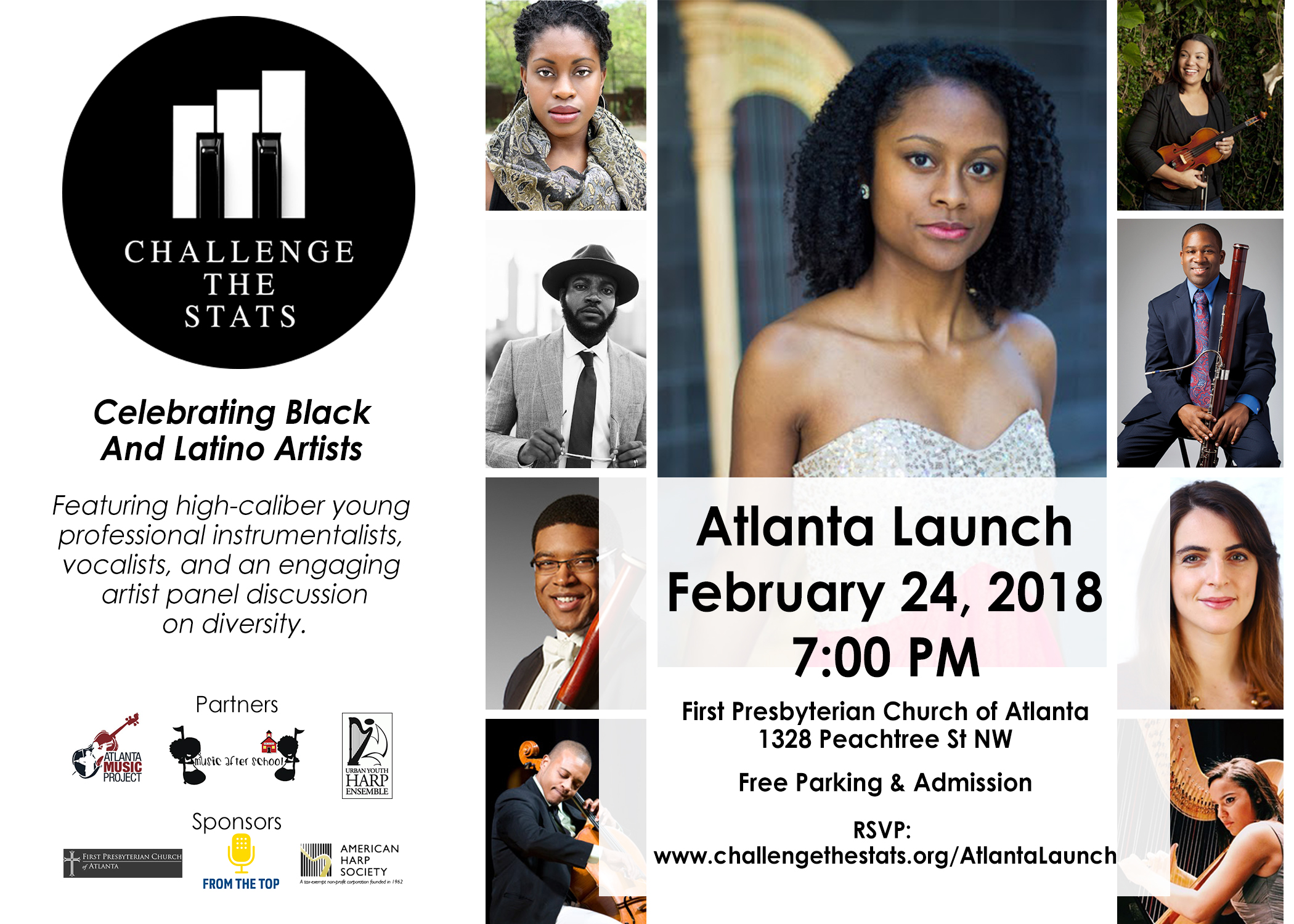 Atlanta Launch – Mistress of Ceremonies

Dr. Paula Grissom
Spelman College of Music
Dr. Paula Grissom- Broughton
Dr. Paula Grissom-Broughton currently serves as the chair of the music department at Spelman College where she also teaches courses related to women, race and music. An active scholar and researcher on the subject of race and gender in the music classroom, Grissom-Broughton has presented her research at local and national conferences, including the National Association for Music Education.
Before becoming a member of the music faculty at Spelman, Grissom-Broughton taught piano, music history, and music theory at Winston-Salem State University. During her tenure in North Carolina, she was a featured performer for the Focus on Piano Conference at the University of North Carolina at Greensboro. She was also featured at the Winston-Salem Delta Arts Center where she performed works by Pulitzer Prize Winner George Walker.
Grissom-Broughton's background in music education extends beyond the college classroom. She has several years of teaching experience as a music specialist and choral instructor for both Atlanta Public Schools and Fulton County Schools. During her time as a music specialist for Fulton County Schools, she also created, developed and taught various music courses for After-School Development Programs throughout the district.
A former winner of Atlanta Steinway Piano Competition, Grissom-Broughton remains an active musician, serving locally and nationally as an incredibly versatile collaborative pianist, guest clinician, and presenter for various panels and workshops
2018 Challenge the Stats Artists
The Challenge the Stats – Atlanta Launch Concert highlights high-caliber artists of color and advocates for greater cultural equity in the performing arts.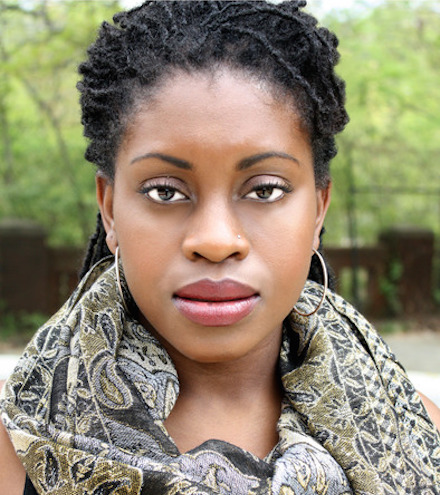 Jayme Alilaw
California-born soprano Jayme Alilaw is praised for her lush and vibrant tone throughout the operatic, classical, and spiritual repertoire, and is a fierce advocate for the performance of works by African American composers. She is the founder of Music After School, a program aimed at helping students develop an artistry that will lead to technical proficiency and a life-long love of music.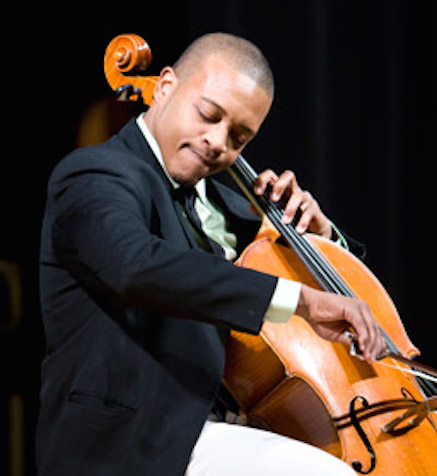 Ismail Akbar
Ismail Akbar currently serves as a cello teaching artist with the Atlanta Music Project and is a newly appointed cello professor at Clayton State University. He received a Bachelor of Music from Oberlin Conservatory of Music and a Master of Music from Mercer University. Ismail has performed throughout Panama, Russia and Italy. He has performed extensively with Outkast, Take 6, and Wycliffe Gordon.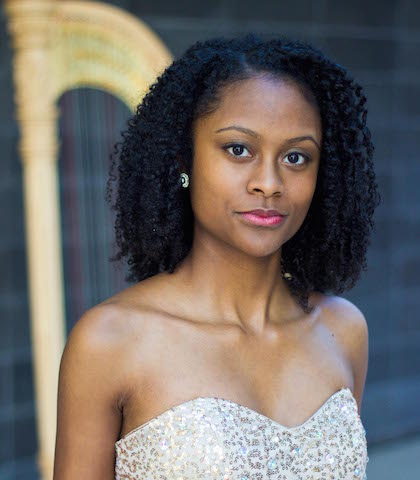 Angelica Hairston
Harpist Angelica Hairston is known for her fiery performances and her passion for social change. She launched Challenge the Stats in 2016 and currently serves as the Artistic Director of the Urban Youth Harp Ensemble. Angelica holds a Master of Music Industry Leadership from Northeastern University and a Bachelor of Music from The Royal Conservatory in Toronto, Ontario.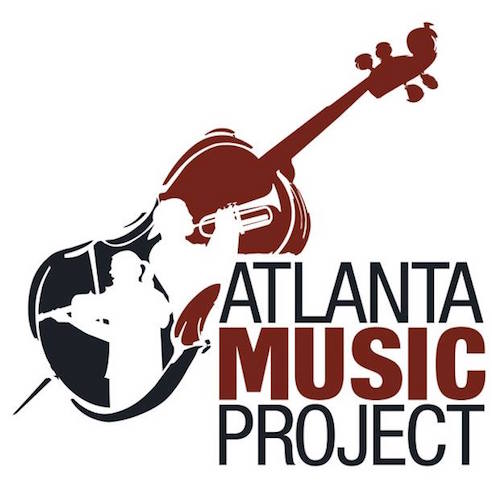 Atlanta music project
Founded in 2010, the Atlanta Music Project (AMP) provides intensive, tuition-free music education for underserved youth right in their neighborhood. AMP's mission is to inspire social change by providing Atlanta's underserved youth the opportunity to learn and perform music in orchestras and choirs. The Atlanta Music Project believes the pursuit of musical excellence leads to the development of confidence, creativity and ambition, thus sparking positive social change in the individuals and the communities we serve. An ensemble of Atlanta Music Poject Students will be featured at the CTS- Atlanta Launch.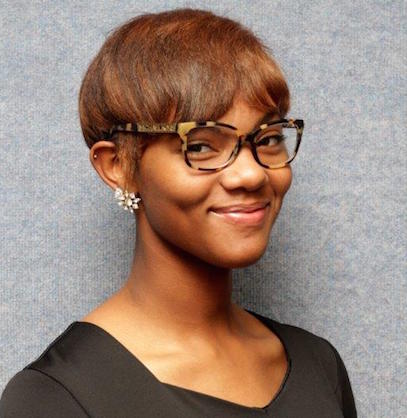 Camille Johnson
A cellist and native of Atlanta, GA, Camille Johnson is principal cellist at Martha Ellen Stilwell School of the Arts.  In March of 2016, Camille had the opportunity to perform in Carnegie Hall with the Stilwell Orchestra . As a former student of the Talent Development Program, she has grown technically and musically, and has attended prestigious summer music programs at Sawanee Music Festival and Eastern Music Festival. She has also performed in several venues with the Atlanta-based Tacaje String Quartet.  She has an interest in pursuing both Cello Performance and Music Education.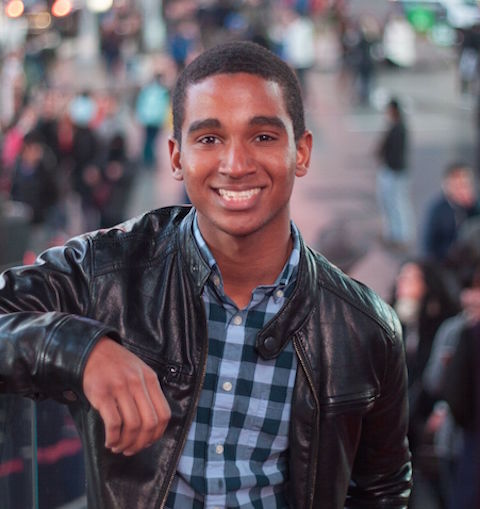 Noah johnson
Noah

 Johnson
is a freelance cellist and teacher in the Atlanta area. He holds a Bachelor of Music from the University of Georgia.  Equally at home performing contemporary, pop, and classical music,
Noah
has performed with the North Georgia Chamber Symphony, the Gulf Port Symphony Orchestra, and Orchestra Noir, in addition to artists such as 2Chainz, Migos, Gina Breedlove, and grammy-nominated pianist John Burke.
Noah
teaches cello privately at the home studio of Mary Beth Bryant and at Woodward Academy in College Park. He enjoys working with students of all ages and backgrounds on varied repertoire across all genres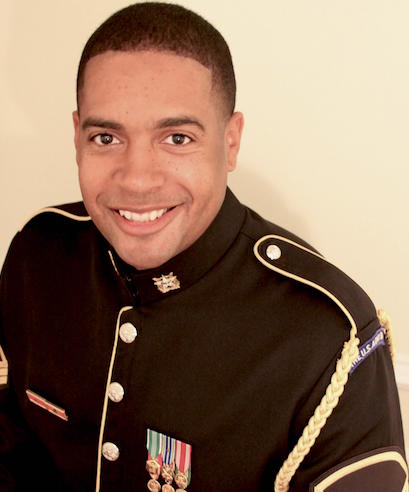 James Miller
James Miller is as a flutist in The United States Army Band "Pershing's Own" Ceremonial Band which provides musical support for the leadership of the US and events in support of Soldiers and their Families, public diplomacy, community and international relations, and music education programs. He holds a BM from The University of South Carolina, MM from The University of North Carolina at Greensboro,  an Artist Diploma from The University of NC School of the Arts and is a DMA candidate at The Catholic University of America in Washington, DC.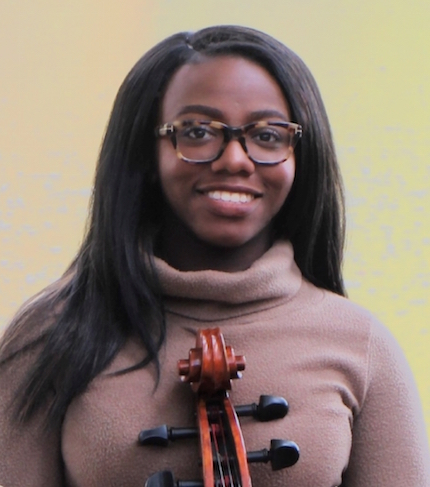 Jordyn SpeaKman
Jordyn Speakman is a native of Atlanta, Georgia who has played cello for 17 years. She  teaches cello students in workshops
and private lessons in the Clayton County Public Schools System. Living in Washington, DC in her early adult years, Jordyn performed with the Howard University Jazz Ensemble, the Washington Ballet Chamber
Orchestra, and the Shakespeare Theater Company of Washington DC. Jordyn is currently
a Music Education student at Clayton State University where
she studies with Ismail Akbar.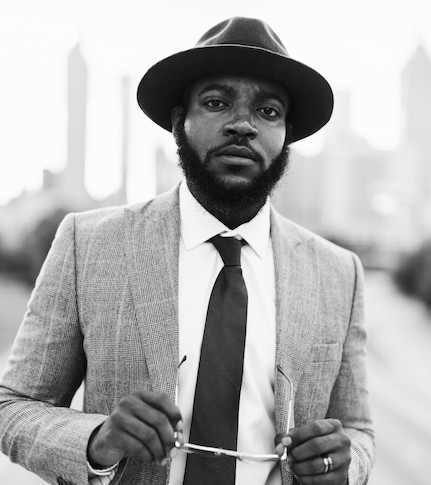 Tyrone Webb
Tyrone Webb, a south Georgia native, received both of his degrees in Conducting, studying with Dr. David Morrow at Morehouse College (BA), and Dr. Eric Nelson at Emory University (MM). As a classically-trained tenor, Mr. Webb studied voice under Timothy Miller, and has performed with renowned ensembles, including the Morehouse College Glee Club, the Atlanta Master Chorale, the Atlanta Opera Chorus, and various community and church organizations. As an advocate for arts education, Mr. Webb combines his love for teaching music with outreach as the new Manager of Education and Community Programs for the Atlanta Symphony Orchestra.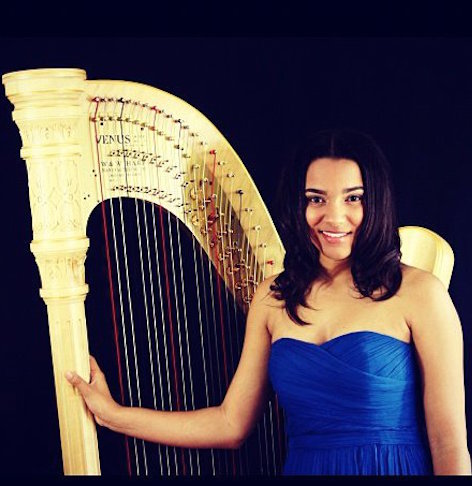 Mallory McHenry
Mallory McHenry is a Masters student with concentration in Harp Performance at the University of Texas in Austin. She holds a Bachelor of Arts from Oakwood University. Mallory has performed with the Omaha Area Youth Symphony, the Eastern Music Festival Orchestras, Oakwood University Symphony Orchestra, The University of Alabama Wind Ensemble, The University of Texas at Austin Symphony Orchestra, as well as the Austin Civic Orchestra. Mallory McHenry was also afforded the opportunity to perform on the 'NBC' Television program "He is Risen" which aired nationwide.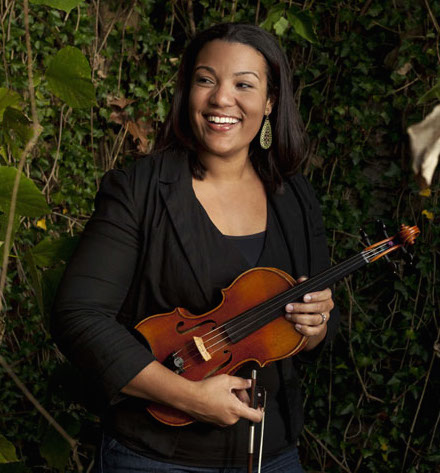 Jessica Stinson
Violinist Jessica Robinson Stinson has been hailed by both The State and Free Times (Columbia, South Carolina) as a "thrilling and spectacular" performer with "remarkably mature musicianship".  Jessica has performed extensively throughout the United States and Europe, with performances in New York City, Los Angeles, Italy and Switzerland. She received a Master's in Violin Performance from Rice University's Shepherd School of Music. Jessica performs regularly with the Atlanta Opera Orchestra, serves as a Teaching Artist with the Atlanta Music Project and was appointed Principal Second Violin of the LaGrange Symphony Orchestra in 2017.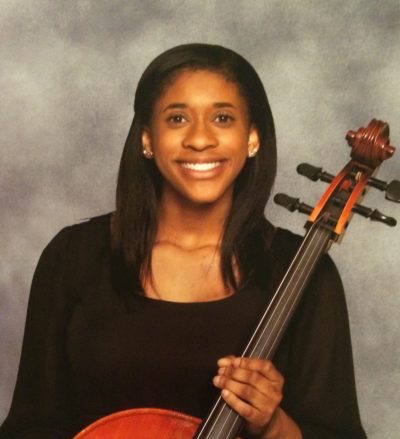 Lindsey Sharpe
Lindsey Sharpe is a junior at the University of Michigan, where she studies cello performance with a minor in performing arts management. A graduate of the Atlanta Symphony Orchestra's Talent Development Program, Lindsey played in the Atlanta Symphony Youth Orchestra from 2012-2015, serving as principal for her last two seasons.  Lindsey has attended prestigious summer music programs at the Chautauqua Music Festival, Boston University Tanglewood Institute, Meadowmount School of Music, Brevard Music Center, and Interlochen Arts Camp.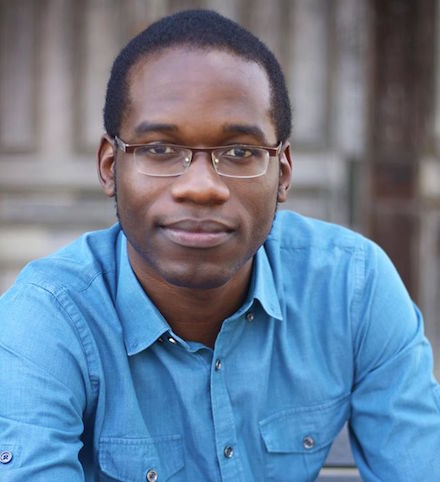 Joel Thompson
Joel Thompson (b.1988) is an Atlanta composer, pianist, conductor, and educator. His latest work, Seven Last Words of the Unarmed for TTBB chorus,strings, and piano, was premiered November 2015 by the University of Michigan Men's Glee Club under the direction of Dr. Eugene Rogers. He is currently a post-graduate fellow in the Ensemble Lab/Projecting All Voices Initiative at Arizona State University. In 2017, Joel served as a composition fellow at the Aspen Music Festival and School, where he was awarded the annual Hermitage Prize. He is a proud Emory alum, graduating with a B.A. in Music in 2010, and an M.M. in Choral Conducting in 2013.